AUGUST-SEPTEMBER 2015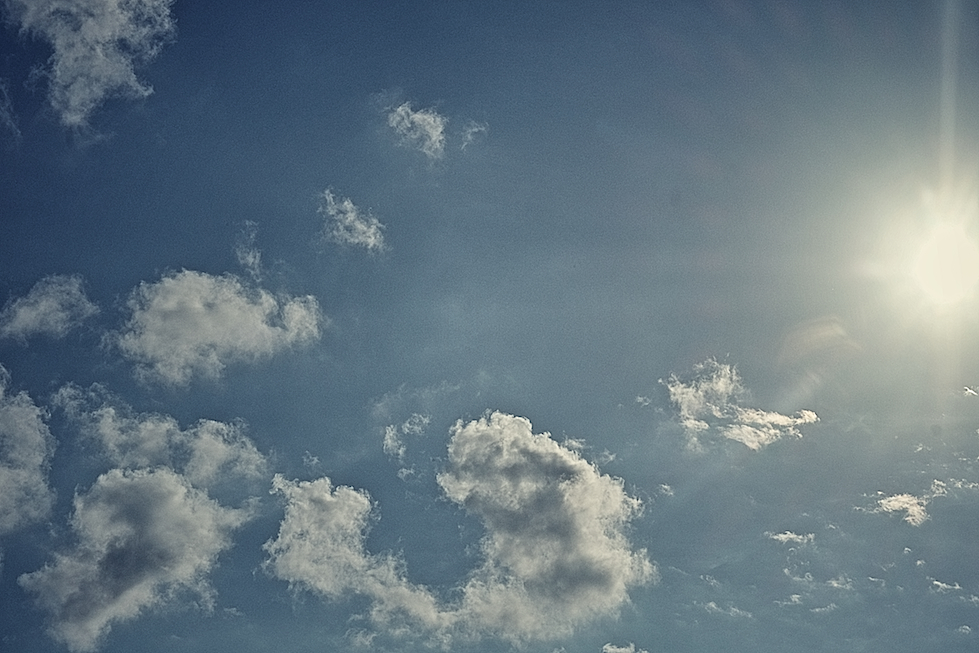 We warn that up to 12/9 Incantations does not follow a fixed schedule of opening and will be closed from 14 to 17/9/2015.

Anyone wishing to contact us is asked to call the cell . 3405033054 for setting a possible appointment in Studio .

In this period, we apologize for the incomplete our availability due to various processes decided in view of our future participation in the START 2015 on the 1th October .




---
NEWS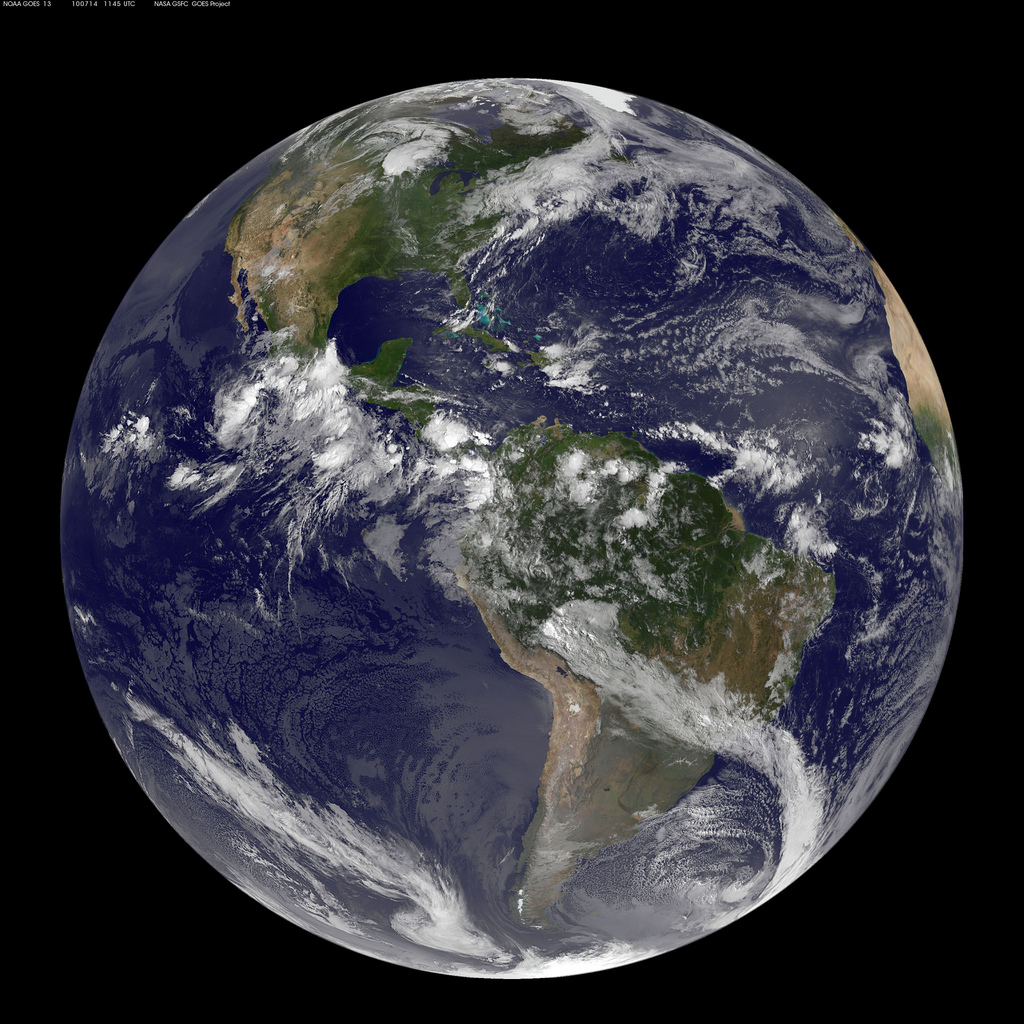 March 30 , 2015: after five years our old and glorious website turns becoming e-commerce.
During the first weeks of life, some parts of the new site will be still under construction and sale items will be few. But we hope, in the beginning of october, to make it as we have imagined: richer, more interesting and up to date with the news on every page, and with a selection of photographs, books and videos for sale by the artists that Studio Incantations has promoted in his gallery in St. George Vico and new ones that will be added.
Enjoy everyone!




---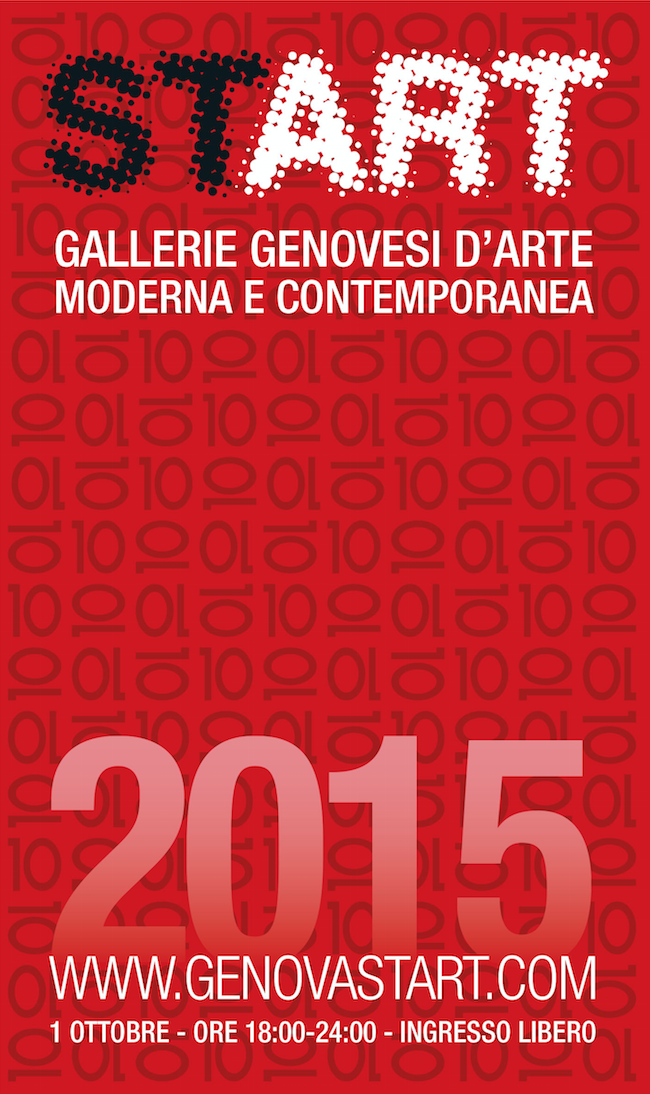 For the first time Studio Incantations will participate, after the summer , at the START of the Genoese galleries of modern and contemporary art , now at its tenth edition .




A prestigious opening collective from late afternoon until midnight marks the opening of the new art season .




An evening created to spread paintings , sculpture , graphics and photography and to invite the Genoese to cross the threshold of the galleries often looked outside with curiosity , but also with a bit of fear .




Studio Incantations will present a solo exhibition of a great artist photographer , whose name we want to unravel later .




This year sixteen galleries will participate and major urban realities related to culture will be affected.




Since various negotiations are still in progress as soon as possible we will give you all the detailed official news of this important event in Genoa.



---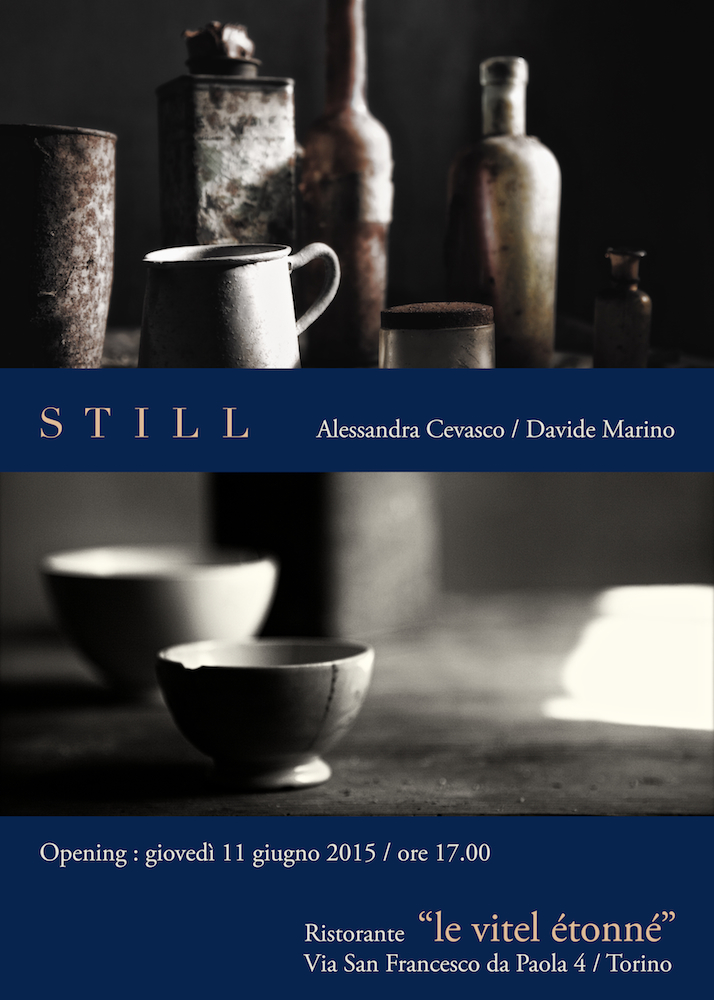 From Thursday, June 11, 2015 ( at 17 the vernissage ) , at the restaurant
Le Vitelle E'tonnè

in Via San Francesco da Paola 4 in Turin , until September 7, 2015 will be exhibit a selection of photographs from the project

STILL

by Alessandra Cevasco and David Marino.
Le Vitel Etonné -

Via San Francesco da Paola, 4 -

10123 Torino -

tel 011 8124621



www.leviteletonne.com

info

@leviteletonne.com



Open: from Tuesday to Saturday from 10,30 to 01,00 (night) - Sunday from 10,30 to 15,30
Closed: Sunday evening and Monday all day





---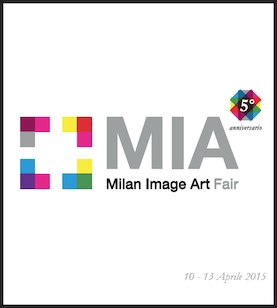 For the second year the Studio Incantations has been present , in STAND 49 HALL A, at the fifth edition of the International exhibition of photography in Milan, which this year has been taken place in the new location THE MALL - NEW PORT 10 to 13 April. The new photographic project " THE SONG OF THE EARTH " by Alessandra Cevasco and Davide Marino has been presented.
OPENING HOURS : Friday, April 10 : Opening ( Invited ) Saturday, April 11 : 11:00 to 21:00 Sunday, April 12 : 11:00 to 20:00 Monday, April 13 : 11:00 to 21:00
The Mall - Porta Nuova Varesine - Piazza Lina Bo Bardi , 1 , Milan - Viale Liberation / ang . Via Galileo Galilei - Yellow Line M3 Republic - Information Secretariat MIA Fair Via San Vincenzo 22-20123 Milano Tel . / Fax +39.0283241412 info@miafair.it www.miafair.it
Photo by Diane Epstein